HEK293 expressed
Endotoxin-free
Animal-component free
HumanKine® recombinant human G-CSF protein- GMP grade
EC50
0.009-0.05 ng/mL EC50
Specific Activity
1.9 x 10^8 IU/mg calibrated against G-CSF reference standard (NIBSC cat no: 09/136). Reference use only. Specific activity is not routinely tested
Species Reactivity
human,mouse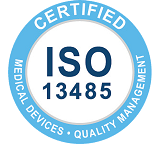 Cat No : HZ-1207-GMP
Synonyms
C17orf33, CSF3, Filgrastim, G CSF, GCSF, G-CSF, Lenograstim, Pluripoietin
---
---
Technical Specifications
| | |
| --- | --- |
| GeneID | 1440 |
| Species | Human |
| Expression | HEK293 |
| EC50 | 0.009-0.05 ng/mL EC50 |
| Specific Activity | 1.9 x 10^8 IU/mg calibrated against G-CSF reference standard (NIBSC cat no: 09/136). Reference use only. Specific activity is not routinely tested |
| Purity | >95% |
| Endotoxin | <0.1 EU/μg |
| Accession Number | P09919 |
| Molecular Mass | 21 to 25 kDa, monomer, glycosylated |
| Formulation | 1x PBS, See Certificate of Analysis for details |
| Species Reactivity | human,mouse |
Stability and Reconstitution
| | |
| --- | --- |
| Stability and Storage | Lyophilized proteins are stable for 1 year from the date of receipt if stored between (-20°C) and (-80°C). Upon reconstitution we recommend that the solution can be stored at (4°C) for short term or at (-20°C) to (-80°C) for long term. Repeated freeze thaw cycles should be avoided with reconstituted products. |
| Reconstitution | Briefly centrifuge the vial before opening. It is recommended to reconstitute the protein in sterile 1xPBS containing 0.1% endotoxin-free recombinant human serum albumin (HSA). |
GMP Quality Policies
HumanKine® GMP (Good Manufacturing Practice) recombinant proteins are manufactured and validated in accordance with ISO 13485 quality management system and is compliant with GMP.
Our GMP recombinant proteins are animal component free (ACF), xeno free (XF) and tag free (TF). Read more about these policies here.
Background
Granulocyte colony-stimulating factor (G-CSF), also known as CSF3, is a protective cytokine with anti-inflammatory effects. G-CSF is important in promoting survival of the granulocytic lineage cells and proliferation and migration of neutrophils and trophoblast cells. G-CSF exerts its effects by binding to its receptor G-CSFR, in turn activating the JAK/STAT and Ras/Raf/MAP kinase pathways (PMID 9015216, 7509213, 9933603). G-CSF potently stimulates the proliferation and release of peripheral blood progenitor cells into the bloodstream and is therefore used to treat neutropenia after chemotherapy (PMID 7524753, 3264199). Furthermore, G-CSF levels are elevated upon intensive exercise leading to increased neutrophil counts, which are predominantly due to delayed neutrophil apoptosis (PMID 18524991). GMP grade Humankine® Recombinant Human G-CSF was expressed and purified tag free from HEK293 human cell line without the use of any animal components.
Synonyms
C17orf33, CSF3, Filgrastim, G CSF, GCSF, G-CSF, Lenograstim, Pluripoietin