HEK293 expressed
Endotoxin-free
Animal-component free
HumanKine® recombinant human IL-6 protein- GMP grade
EC50
0.03-0.24 ng/mL EC50
Species Reactivity
monkey,human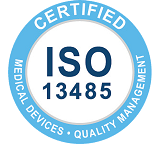 Cat No : HZ-1019-GMP
Synonyms
B cell stimulatory factor 2, BSF 2, BSF2, CDF, CTL differentiation factor, HGF, HSF, Hybridoma growth factor, IFN beta 2, IFNB2, IL 6, IL6, IL-6, Interferon beta 2, Interleukin 6
---
---
Technical Specifications
| | |
| --- | --- |
| GeneID | 3569 |
| Species | Human |
| Expression | HEK293 |
| EC50 | 0.03-0.24 ng/mL EC50 |
| Purity | >95% |
| Endotoxin | <0.1 EU/µg |
| Accession Number | P05231 |
| Molecular Mass | 21 and 29 kDa, monomer, glycosylated |
| Formulation | 1x PBS, See Certificate of Analysis for details |
| Species Reactivity | monkey,human |
Stability and Reconstitution
| | |
| --- | --- |
| Stability and Storage | Lyophilized proteins are stable for 1 year from the date of receipt if stored between (-20°C) and (-80°C). Upon reconstitution we recommend that the solution can be stored at (4°C) for short term or at (-20°C) to (-80°C) for long term. Repeated freeze thaw cycles should be avoided with reconstituted products. |
| Reconstitution | Briefly centrifuge the vial before opening. It is recommended to reconstitute the protein in sterile 1xPBS containing 0.1% endotoxin-free recombinant human serum albumin (HSA). |
GMP Quality Policies
HumanKine® GMP (Good Manufacturing Practice) recombinant proteins are manufactured and validated in accordance with ISO 13485 quality management system and is compliant with GMP.
Our GMP recombinant proteins are animal component free (ACF), xeno free (XF) and tag free (TF). Read more about these policies here.
Background
nterleukin-6 (IL-6) is an interleukin that acts as both a pro-inflammatory and anti-inflammatory cytokine. IL-6 protein is secreted by a variety of cell types including T cells and macrophages. IL-6 plays an essential role in the final differentiation of B-cells into immunoglobulin-secreting cells. It induces myeloma and plasmacytoma growth and induces nerve cells differentiation acts on B-cells, T-cells, hepatocytes, hematopoietic progenitor cells and cells of the CNS. IL-6 is also considered a myokine, a cytokine produced from muscle, and is elevated in response to muscle contraction. IL-6 has been shown to interact with interleukin-6 receptor and glycoprotein 130. Additionally, IL-6 is involved in hematopoiesis, bone metabolism, and cancer progression, and has been defined an essential role in directing transition from innate to acquired immunity (PMID: 29736207; 29731693).
Synonyms
B cell stimulatory factor 2, BSF 2, BSF2, CDF, CTL differentiation factor, HGF, HSF, Hybridoma growth factor, IFN beta 2, IFNB2, IL 6, IL6, IL-6, Interferon beta 2, Interleukin 6